Steamrite Pet Urine & Odor Removal
Pet urine on the carpets leave most difficult stains and can permanently damage its look and appearance. Besides stains, it causes a strong and foul odor. You cannot stop your furry friend from urinating on the carpet; however, you can definitely keep your carpets stain-free and clean by hiring us for pet urine and odor removal solutions.
Our Pet Urine and Odor Removal Services
IICRC
We are certified by IICRC (odor control) and NADCA (National Air Duct Cleaners Association).
Stains
Ultraviolet stain detection
Pet Urine and Odor Removal
Love your pets but you don't have to live with the smell and stains.
Reasons for Choosing Us for Pet Urine and Odor Removal
Count on Our Trained Professionals for Pet Urine and Odor Removal Services.
At Steamrite Carpet, Upholstery and Air Duct Cleaning, we use a high-quality product that is designed to neutralize the pet urine. It eliminates both the stain and the odor from your carpet effectively. Contact our professionals today.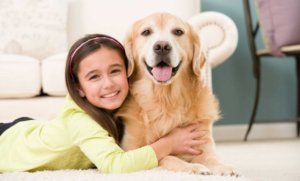 We've Been Cleaning For Over 20 Years
We love our pets but hate their messes! At Steamrite, we are proud to offer the most effective pet urine and odor removal treatment. Pet urine is a particularly difficult stain to clean. This is because as urine dries, it crystallizes and becomes embedded in the fibers of your carpet. Our Pet Urine Removal Treatment doesn't use perfumes to mask the smell, like some other products and services do. We eliminate the odor at the source, by dissolving the urine crystals that cause the odors, so the smell is gone for good.
Schedule your free in-home inspection today and you can get back to loving your pets, your carpets and your home!
Call For a Estimate:
(720) 500-5018